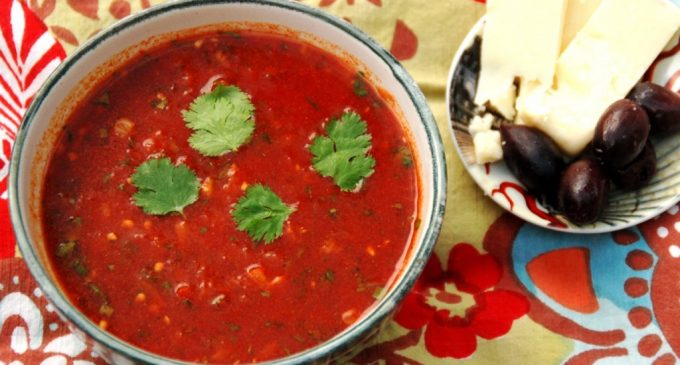 If You Are In The Mood For Soup And Want Something A Bit Spicy, This Moroccan Tomato Soup Was Made For You!
Now that the weather is getting a bit cooler, we start thinking about all those comforting meals that make us feel all warm and fuzzy instead. Tomato soup is a classic that many of us enjoy. It is great paired with a sandwich but it is also savory and delicious all by itself.
Regular tomato soup is good but if you want something truly wonderful you need to make this Moroccan tomato soup. It puts a spicy twist on tomato soup and gives it that extra kick you have been missing. It is easy to make, savory and truly fantastic. You make it by combing juicy tomatoes with a great blend of spices including cayenne pepper and a special ingredient added it that leaves it bursting with flavor. One taste and you'll be hooked!
To Find Out The Full List Of Ingredients And The Step By Step Directions To Follow, Please Head On Over To The Next Page.