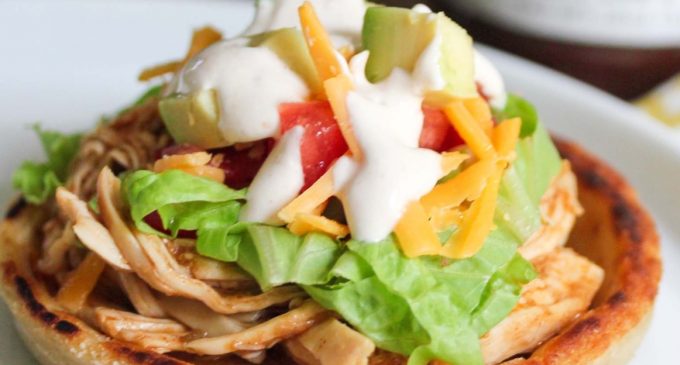 If you're looking for a make-ahead appetizer you can serve at your next gathering, then we highly recommend you try sopas, an authentic Mexican snack made of bite-sized tortillas topped with juicy, succulent meat and tons of toppings, including lettuce, cheese, tomato, avocado and sour cream. This version also uses rich, sweet BBQ sauce for even more intense flavor. Wow!
These delicious snacks are loaded with flavor thanks to the many seasonings, including chipotle en adobo, adobo sauce, cumin and lime juice, as well as tender, flavorful pulled chicken. You can make your own sopas or buy them at a Mexican supermarket, and you can make the barbecue pulled chicken a few days ahead and keep it in the refrigerator until you're ready to assemble the sopas. This will save you a lot of time on the day of your gathering so you don't have to spend hours in the kitchen preparing.
To learn how to make these mouthwatering pulled chicken sopas at home, please continue to Page (2) for the full list of ingredients and complete cooking instructions.