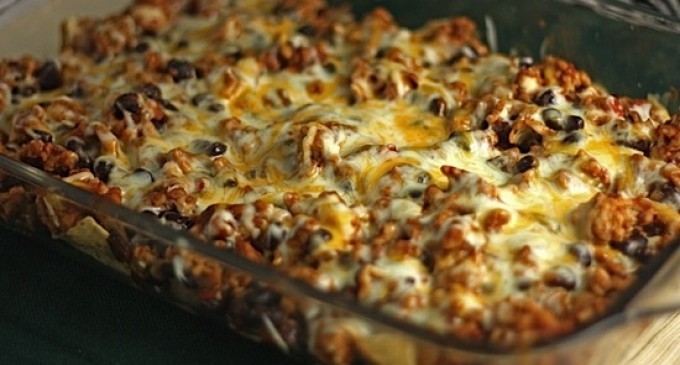 Damn This Was Incredible!
Have you ever bitten into a quesadilla and wished there were just more to it? Those crispy, cheesy-goodness-filled tortillas are so packed with flavor, but they disappear so quickly! Plus, making them typically means spending a lot of time over the stove as you prepare each one, so we wanted to come up with a way to make a quesadilla dinner that was more filling, and that made a more well-rounded meal that our family could enjoy.
After a little brainstorming we came up with the idea to turn this yummy dish into a pie of sorts, filled with chicken, chiles, cheese, and eggs, all sitting atop a tasty tortilla that holds things together. Trust us, this behemoth of a "pie" makes for one fun, delicious dinner that our family loved and devoured. It looks and tastes incredible, so get excited for the rave reviews that will pour in once you make it!
For The Full List Of Ingredients & The Delicious Step By Step Directions To Follow, Please Head On Over To The Next Page…