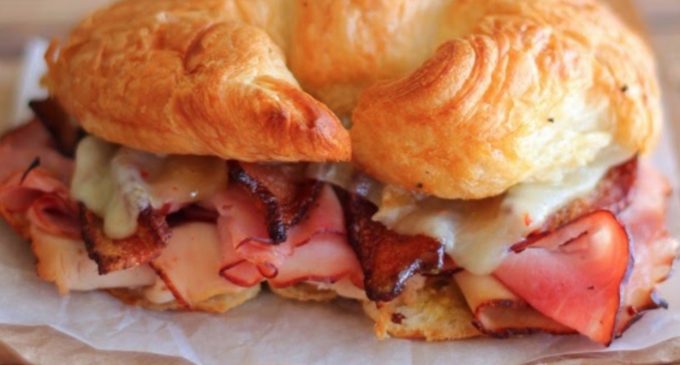 Always looking for ways to make breakfast filling yet fast? Skip the drive-thru and make one of these bad boys instead! As you will see later in this article this sandwich has a special kick that will take this from an ordinary sandwich to downright fantastic!
This Isn't Just a Sandwich! It's A Rich, Savory Meal That Will Satisfy Even The Most Hearty Of Appetites!
Even your kids will love this breakfast and the best part is they won't even complain about not getting that cold sugary bowl of empty calories in the morning because this sandwich is so good it's distracting!
With the toasted croissants and sweet, homemade honey mustard, you'll think you're sipping a cappuccino and eating a gourmet sandwich at a chic French bistro. The trick is what we put in the honey mustard!
But you don't have to trek halfway around the world for world-class taste. With this recipe, you can conjure up a piece of culinary heaven right in your own kitchen!
For The Full List Of Ingredients & The Step By Step Directions Please Go To Page (2)…
NEXT PAGE »