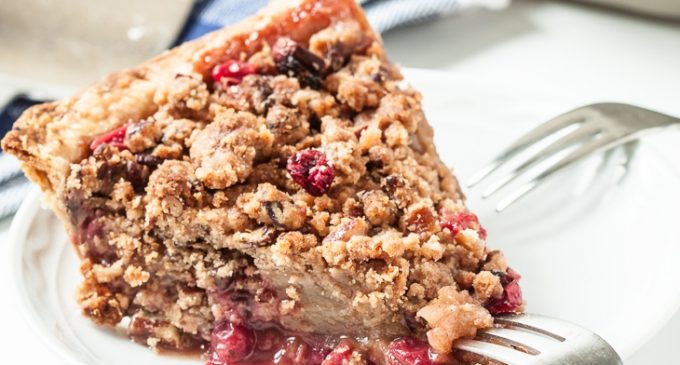 If You Are Looking For A Dessert That Is Warm And Amazing You Can't Go Wrong With This Wonderful Dutch Apple Cranberry Pie!
Many of us just have to have dessert to satisfy our sweet tooth. However, not just any dessert will do. We want something warm, flaky and truly delicious. This is when many of us think of apple pie. Those apples are just so soft and sweet and that crust is baked to perfection.
If you thought apple pie couldn't possibly get any better, then this dutch apple cranberry pie is about to blow your mind. It is so simple to whip up and not only does it taste divine but it look fantastic too. It is made with sweet honey-crisp apples, cranberries, and cinnamon for extra sweetness and flavor, then it is finished off with a crumb topping that is to die for. You might not want pie any other way!
To Find Out The Full List Of Ingredients And The Step By Step Directions To Follow, Please Head On Over To The Next Page.