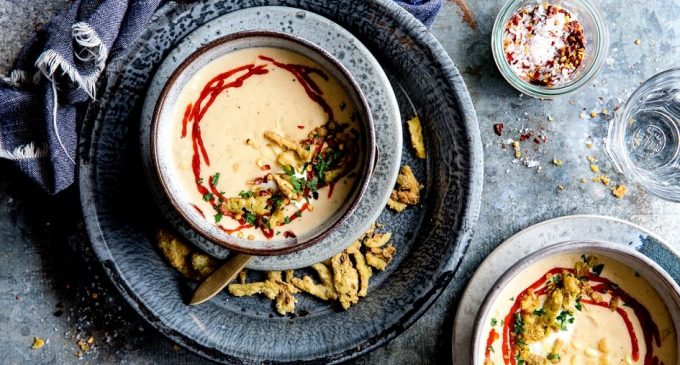 If You Are In The Mood For A Soup With A Little Something Extra, This Incredible Spicy Corn Bisque Will Hit The Spot!
The weather is turning cooler and this is the perfect time for soup. There is just something about soup that is so satisfying. Maybe it is the  fantastic broth or all those hearty ingredients. Whatever the reason, we can't seem to get enough.
If you have already had your fill of tomato and chicken noodle soup and want to shake things up, this spicy corn bisque is the recipe you have been looking for. It is easy to make and is definitely savory. All you need to do is combine some smoky crisp bacon with some potatoes, onions, celery and corn with the perfect blend of herbs and spices topped with a secret ingredient that makes it bursting with so much flavor. Once you've had this bisque you may never want it any other way!
To Find Out The Full List Of Ingredients And The Step By Step Directions To Follow, Please Head On Over To The Next Page.