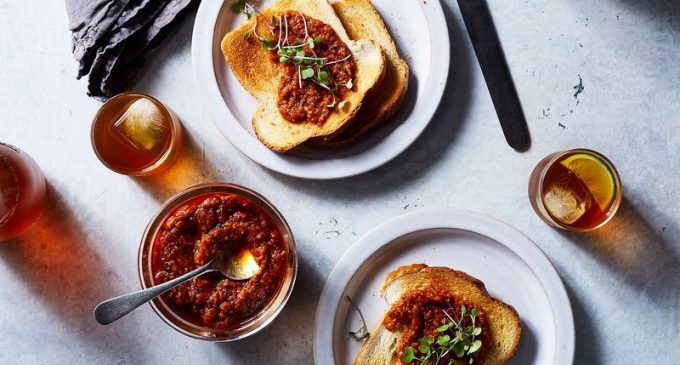 Don't Toss Those Old Tomatoes — Use Them for This Fiery Relish Instead!
Using produce can be a bit tricky because you have to get it at just the right time and use it quickly. We've all been guilty of letting produce sit a little too long before using it, but fortunately, there are several recipes that allow you to make the most of even less-than-ideal produce. That's certainly the case with this spicy tomato relish, which is perfect for those tomatoes that are quickly approaching their demise and not quite fit for other recipes such as salads.
This recipe calls for 3 lbs. of tomatoes, so it's a great way to quickly get rid of even a lot of tomatoes. Plus, you can often get older tomatoes at a pretty steep discount at your local grocery store, making this tasty relish super affordable! This relish is loaded with flavor, thanks to the jalapeno peppers, arbol chiles, asafoetida powder, turmeric powder, black mustard seeds, fenugreek seeds and curry leaves. There's also brown sugar and salt for an incredibly rich, full taste. Yum!
To learn how to make this mouthwatering spicy tomato relish at home, please continue to Page (2) for the full list of ingredients and complete cooking instructions.