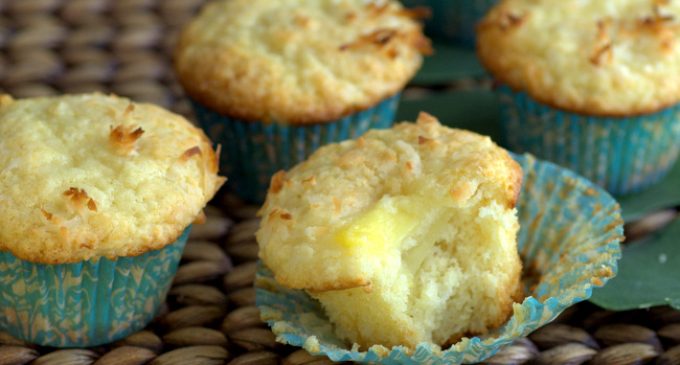 Here's everything you need for these scrumptious Pina Colada muffins. This recipe makes 12 muffins.
Ingredients to Gather
2 cups all purpose flour
1 tsp baking powder
1/2 tsp baking soda
1/4 tsp salt
1 cup sugar
5 tbsp butter, melted and cooled
3/4 cup buttermilk
1 large egg
1 tsp vanilla extract
1 tbsp dark rum (optional)
2/3 cup shredded coconut
1 1/4 cups finely chopped diced pineapple
approx. 2-3 tbsp shredded coconut, for topping
Directions to Follow
Preheat oven to 375F. Line a 12-cup muffin tin with paper liners.
In a large bowl, whisk together flour, baking powder, baking soda, salt and sugar.
In a small bowl, whisk together butter, buttermilk, egg, vanilla extract and rum (optional). Pour buttermilk mixture into the flour mixture and stir with a spoon or spatula until a thick batter begins to come together. Add in coconut and pineapple and continue to mix until no streaks of dry ingredients remain and batter is uniform.
Divide batter evenly into prepared muffin cups. Sprinkle the top of each muffin with approx 2 tsp shredded coconut.
Bake for 17-19 minutes, or until the muffins are golden brown and a toothpick inserted into the center of the muffin comes out clean or with only a few moist crumbs attached. Turn muffins out onto a wire rack to cool completely.
Have you ever had Pina Colada muffins before? If not, does it sound like something you'd try? What other Pina Colada-flavored foods have you had? Share your thoughts in the comment section below!
Article Source: Baking Bites