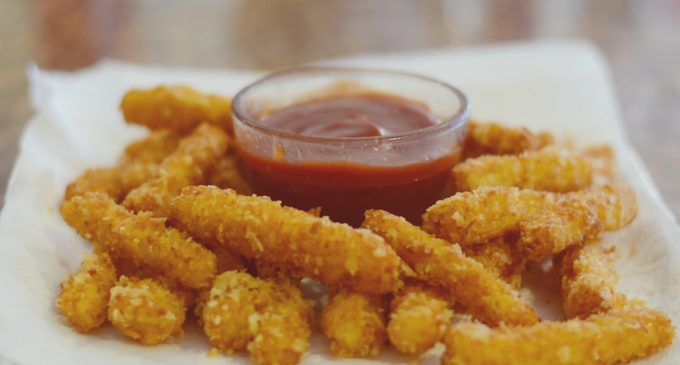 Who doesn't love a hearty helping of savory, crispy french fries? No one can resist a plateful, whether having them by themselves as a snack or as an accompaniment to a nice juicy burger french fries and mac and cheese are the perfect pairing.
So what happens when you combine the two? There are a few ways to do so but this may be our favorite way of all time. Sure, it seems like something you would get from a carnie at a traveling fair but there is something quite nice about this food combination. The Flavors Are Incredible ~ It's Like Having A Two-In-One Dish!
Fries made with Mac & Cheese, which we love because now we never have to worry about what to do with any leftover Mac & Cheese. It may be difficult to imagine how Mac & Cheese would make good fries, but once they're coated with panko breadcrumbs and then fried, they are amazingly delicious!
For The Full List Of Ingredients & The Delicious Step By Step Directions To Follow, Please Head On Over To The Next Page For The Entire Recipe…
NEXT PAGE »