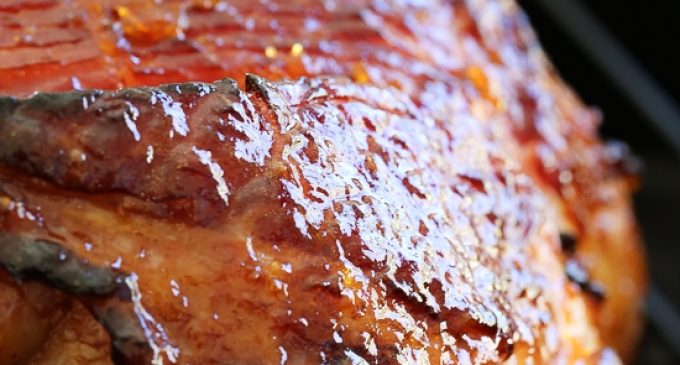 This Glazed Spiral Ham is the Perfect Main Course For That Special Dinner
Glazed spiral ham is traditional Easter favorite that's served every year at this festive holiday dinner, where the family gathers around the dinner table for some much-needed quality time together. Many people like it for Christmas as well, and if you're like us, this rich, hearty and tender main course will bring back fond childhood memories. Though we enjoy indulging in a little nostalgia from time to time, we recently discovered a glazed spiral ham that's a little different than the one we grew up eating. This incredibly delicious version uses an apricot-rum glaze that really adds something special.
Plus, this recipe is so easy to make that there's no need to save it for special occasions like family holiday dinners or even fancy dinner parties — though it will definitely impress your guests! No, this glazed spiral ham doesn't require hours in the kitchen, and you don't have to be an expert chef to make it, which is why it's ideal for a casual weeknight dinner as well. In fact, it's a great treat after a long day of work or school.
To learn how to make this apricot-rum glazed spiral ham at home, please continue to Page (2) for the full list of ingredients and complete cooking instructions.