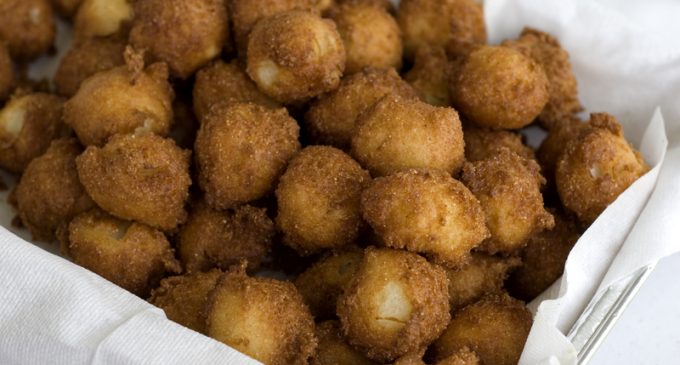 This Southern Staple Just Got A Hot & Spicy Upgrade!
Hushpuppies are one of our favorite snacks. A mainstay of Southern cuisine, these bite-sized fritters are made from corn and then fried in hot oil until they're crispy and savory. They're a classic comfort food and one of our top indulgences. They're even better when paired with the right dipping sauce. This recipe, however, puts a whole new spin on this beloved South snack, and believe us when say this updated version is absolutely amazing!
This version uses the traditional corn recipe, but adds bacon for extra flavor. And boy does the bacon make these hushpuppies incredibly savory and hearty!
And as if that wasn't enough, there's also a sweet and spicy sriracha dipping sauce made with honey. This sauce is a little sweet and a whole lot fiery, and we just can't get enough of it!
For The Full List Of Ingredients & The Delicious Step By Step Directions To Follow, Please Head On Over To The Next Page For The Entire Recipe…