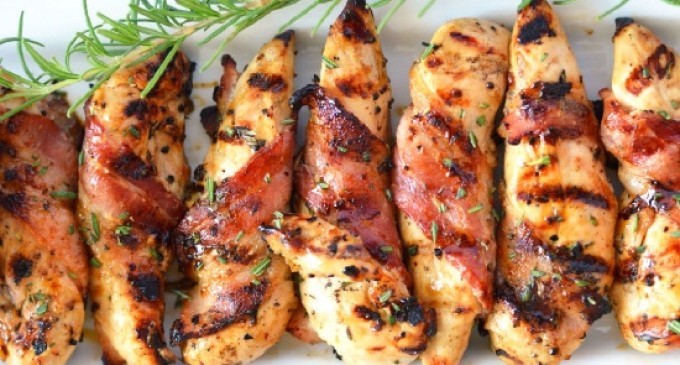 Can You Imagine Having This For Dinner? It's Full Of Flavor & It Only Needs Four Ingredients To Make!
Whenever I hear "bacon-wrapped" anything I assume preparing the meal is going to take a little bit of work.
Apparently I've been wrong this whole time. There really isn't much to this recipe for bacon-wrapped chicken with sweet black pepper and rosemary, but you definitely won't be disappointed by it.
You'll get the perfect combination of sweet, savory, and smoky flavor in every bite you take, all in addition to the extra bit of spice from the black pepper sauce. Simply put, there's something for everyone in this dish!
The only thing you need to really worry about is, during the preparation phase, make sure you don't forget to marinate the chicken beforehand. You can do this about an hour before you start cooking, or if you'll be busy all day simply throw it in a bag in the morning before you head to work.
For The Full List Of Ingredients & The Easy Step By Step Directions To Follow Please Go To Page (2)…