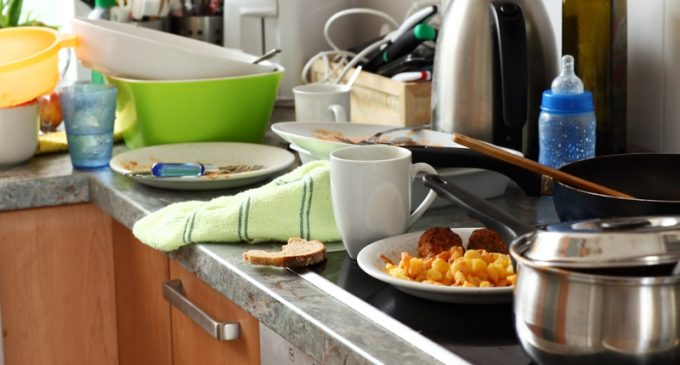 If You Need A Better Way To Clean Your Kitchen Then These Incredible Cleaning Tips From Last Year Are Perfect For You!
Many of us love cooking and creating the most delicious meals. Then we love to enjoy eating them even more. The part that many of us absolutely dread is cleaning up all those dishes afterwards. Unfortunately, it has to be done.
If you hate cleaning the kitchen so much that you put it off until the last minute, chances are you end up with pots and pans that are really hard to get clean. These kitchen cleaning tips from last year are the solution to your kitchen cleaning woes. From the best way to clean your favorite cast iron pan to even getting those kitchen windows sparkling, these kitchen cleaning tips will take cleaning to a whole new level. They may even make cleaning up after a big meal a little more enjoyable!
To Learn The Kitchen Cleaning Tips From Last Year That Will Make Cleaning Much Easier, Please Head On Over To The Next Page.