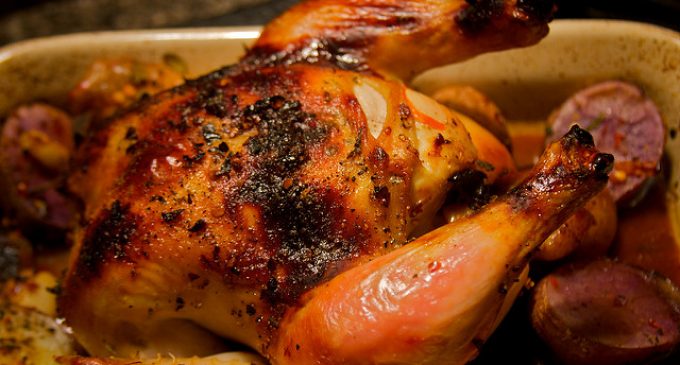 It seems simple but as it turns out, as you will see later in this article, we have been making some common errors this whole time.
When it comes to roasting chicken nothing quite compares to a crispy, succulent chicken. Its versatility makes it the perfect main course. Practically any side that you choose will pair well with it and it is common enough that everyone will love it.  From hearty mashed potatoes to a light, fresh salad this main course is elegant enough to serve at everything from fancy functions to backyard BBQs. The only downside is, it's not something you can simply throw in the oven and wait for it to be done. There is something of an art to it, but many of us have been making this delicious dish all wrong!
We recently came across a comprehensive guide to roasting the perfect chicken, complete with a detailed and in-depth discussion of some of the most common and harmful mistakes many of us make. We're a little embarrassed to admit that we've made a few of this errors ourselves, but after reading this list we definitely won't again!
To Find Out What You May Or May Not Have Been Doing Wrong Please Head On Over To The Next Page To See The Entire List…
NEXT PAGE »