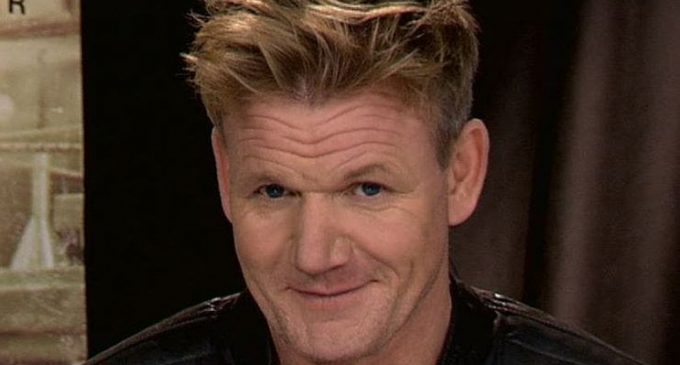 Here are our favorite three cooking tips straight from famed chef Gordon Ramsay. Follow these suggestions and you'll be ready for an appearance on Masterchef!
Roll Your Herbs
Ramsay shows home cooks in a YouTube tutorial that rolling your soft herbs (like basil) to chop them helps prevent you from losing all the goodness and flavor. When you chop them flat, the leaves "bleed" their goodness onto the cutting board, but rolling them allows for a cleaner cut.
Ripen Fruit Quickly
Bananas go ripe quickly, so they can actually help speed up the process for other fruits. Add a banana to a paper bag along with whatever fruit you need ripened and you will get fast results!
Neutralize the Burn
Have you ever cut a jalapeno or otherwise spicy pepper and felt a burning sensation on your hands? Did you then forget that you had spicy pepper juices on your hands and rub your eyes? Yep, me too. Ramsay suggests squeezing fresh lemon juice onto your hands after cutting the pepper to neutralize the burn and prevent unwanted spreading.
What do you think of these tips? Have you tried them? Do you have any favorite tips from Gordon Ramsay? Share your thoughts in the comment section below!
Article Source: Shared