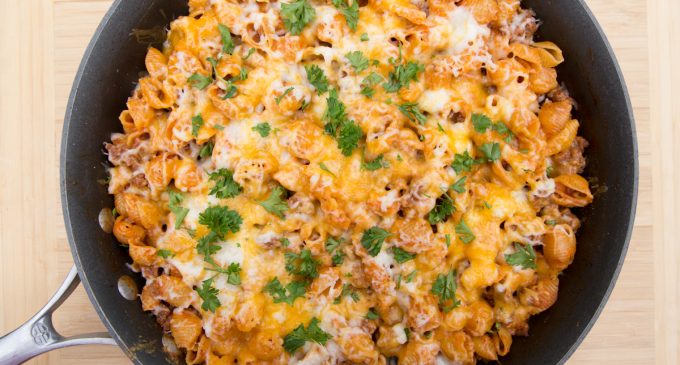 Do you always find yourself looking for new ways to use simple, inexpensive ingredients? You're in luck! We have found one that is not only kid friendly but a meal hearty enough for an adult.
This recipe was found from our friends over at 5 Dollar Dinners. We are super excited about this dish as it combines savings with savory! The best part is that most of the ingredients you will already have in your pantry so there is no additional cost.
Let's take a quick look at everything you will need to make this delicious meal. This dish takes ten minutes to prepare and only 15 minutes to make and at the end of that time, you will have a hearty meal and happy faces.
Let's begin!