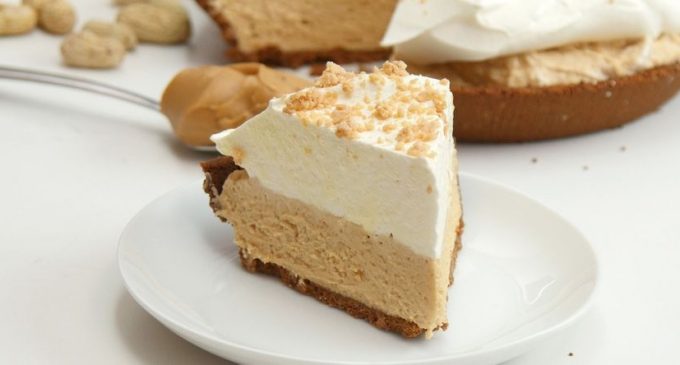 For this recipe, we have kept everything super simple however if you are a slightly more experienced baker and would like to make specific items from scratch then feel free. It will only enhance the flavor however if you are like me and like to keep things simple then stick with this and you will still have a wonderful pie.
Directions:
Bake the graham cracker pie crust according to package directions, then cool completely.
To make the peanut butter cream filling, beat the cream cheese and peanut butter with a hand mixer in a mixing bowl until creamy and smooth. Add in the powdered sugar, continuing to beat until well-combined. Fold in the 1 ½ cups Cool Whip until just-combined.
For the peanut butter crumb garnish, stir together the powdered sugar with the peanut butter until small crumbs form.
Pour the cream filling into the cooled pie crust, then spread the remaining Cool Whip evenly over the top. Sprinkle with the peanut butter crumbs, then refrigerate 2 hours-overnight. Enjoy!
Have you made this particular recipe before or do you have your own that you would like to share? If so let us know in the comments below.
Source: Shared.