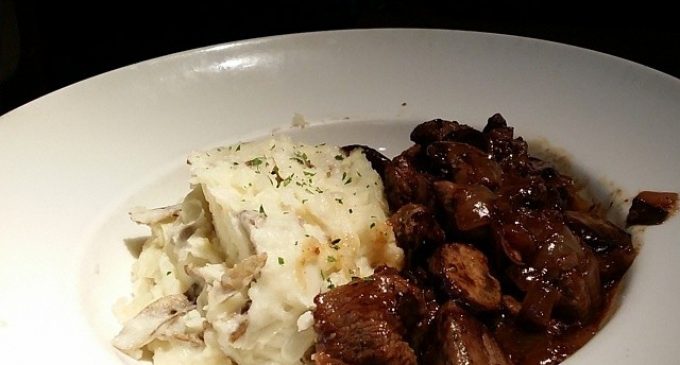 There is something that is special about sitting down to a great steak dinner. There doesn't have to be a special occasion to enjoy this dish as we have found a way to easily prepare this every day of the week.
Cooked with a rich, savory gravy then served on top of creamy, garlic mashed potatoes. This recipe is super easy for me to throw everything in a crock pot and let everything simmer.
With the ingredients that you are using it's really a two-in-one recipe because it gives you the Gravy and the Sirloin Steak Tips in one pot, all you need is to make the Garlic Mashed Potatoes and you have a complete dinner.
So grab a drink and after the break let's look at the step by step directions