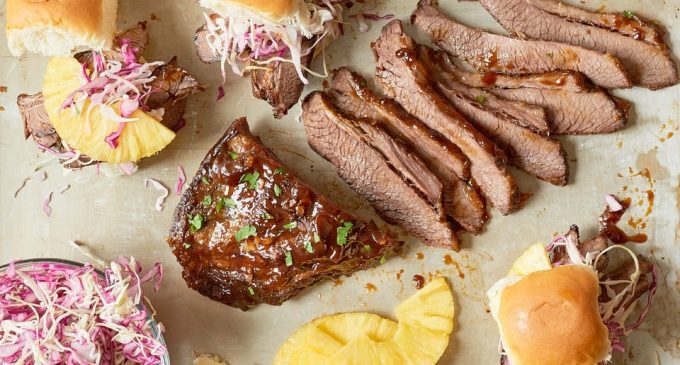 You'll Feel Like You're at a Luau When You Eat This Sandwich!
If you're craving a rich, hearty and delectable sandwich, you just can't go wrong with brisket. This smooth and savory meat is great all on its own as a main course, but we really like it in a sandwich, particularly when topped with goodies like lettuce and tomato. This version is a little different from the standard brisket sandwich, however, which is exactly why we like it!
This Hawaiian version is made in the slow cooker, and uses a braising liquid made from brown sugar, soy sauce, ginger, and garlic, just like in teriyaki sauce! There's also a bit of canned pineapple juice to give it that distinctive Hawaiian flavor. The secret to this brisket is that you brown it on the stovetop before you put it in the slow cooker, which makes it even richer and more savory. Yum!
To learn how to make this enticing Hawaiian brisket sandwich at home, please continue to Page (2) for the full list of ingredients and complete cooking instructions.