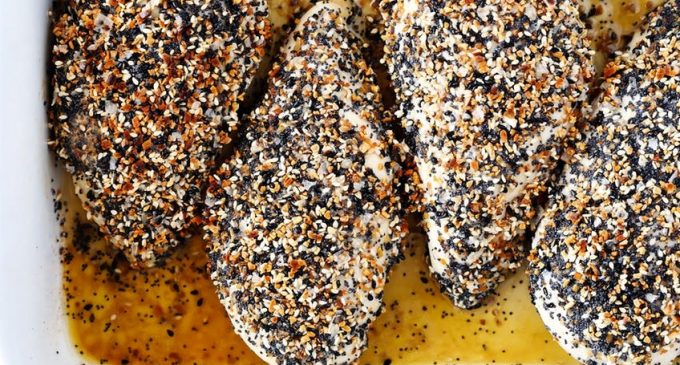 Transform Ordinary Chicken With Just This Unique Spice Blend
It seems that just about anything and everything is being flavored with "everything" seasoning nowadays. It all started with the famous and beloved everything bagel of course, but fans of the snack have discovered that the flavor works well for pretty much anything you can think of. However, making "everything bagel" chicken has got to be one of our favorite uses for this seasoning yet.
This savory, spicy seasoning blend uses poppy seeds, toasted sesame seeds, dried garlic, dried onion, and coarse salt, for a hearty and unique flavor that brings out the best in any food. It really complements chicken and is the perfect way to spice up even the most ordinary weeknight dinner. No need to get fancy or spend hours in the kitchen; just generously coat the chicken in the everything seasoning and you'll have a main course that will please everyone at the table!
To learn how to make this mouthwatering everything chicken at home, please continue to Page (2) for the full list of ingredients and complete cooking instructions.