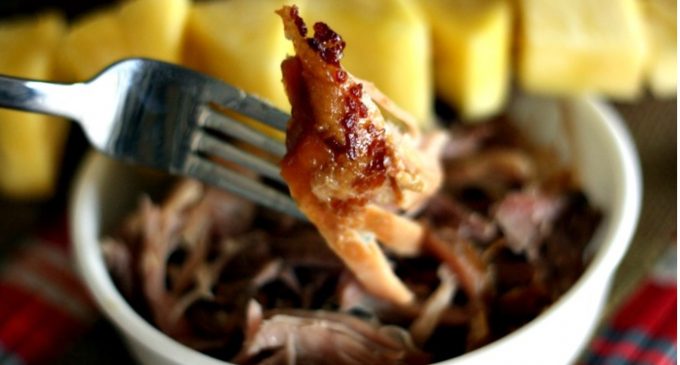 There is something about the word bacon that is always an attention grabber. I assume it's because bacon is awesome and makes everything better.
I was hesitant about this next recipe. Not because of the bacon/pork combo, that's just ingenious, but because of the Kaula. While I do enjoy a nice beer Kaula has always been a bit sweet for my taste so seeing it as a main component in a recipe made me hesitate slightly. There was one other aspect of this recipe that I hesitated with and that is the liquid smoke. I know I know! It's practically sacrilegious to mention liquid smoke around any kind of BBQ but when you don't have all day to smoke a pork loin it does in a pinch. I am sure that you can tweak this recipe to fit into the authentic smoker method of cooking however for this go around we are going to go with the liquid smoke because good food shouldn't be reserved just for the weekends when you have ample amounts of time to smoke meats.
This pork makes a tantalizing main course for a hearty dinner as it has generous helpings of bacon and pork, in addition to savory seasonings including garlic, liquid hickory smoke, and sea salt. but we also like to serve it on a hamburger bun along with some BBQ sauce for a savory and satisfying lunch, especially with a side of french fries or tater tots.
In fact, one of the best things about this pork is that it's just so darn flexible. Experiment with it a little and see what you can come up with!
For The Full List Of Ingredients & The Delicious Step By Step Directions To Follow Please Head On Over To The Next Page For The Entire Recipe…