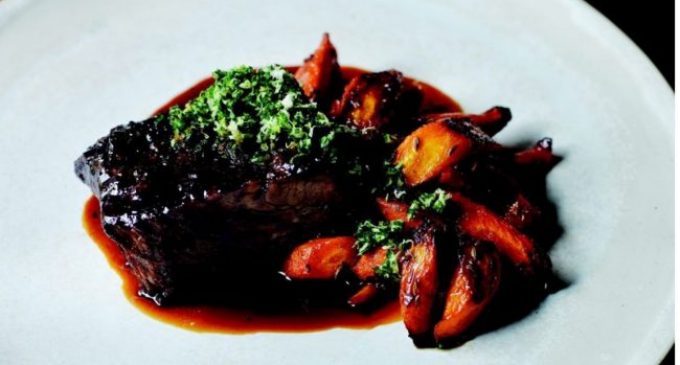 If You Want To Make Short Ribs Taste Absolutely Mouthwatering, Then You Need To Try These Balsamic Braised Short Ribs!
Many of us just can't get enough of short ribs.  There are so many ways to make them. However, no matter how they are made, when they are cooked right, they are so tender, juicy, and taste simply fantastic.  We are drooling just thinking about them.
You may have had short ribs a few times before but this balsamic braised recipes take short ribs up a notch and makes them so unbelievable. They may take a while but they are definitely worth it. All you have to do to make these incredible short ribs is combine some short ribs with balsamic vinegar, celery, carrots, onions and a great blend of herbs and spices plus other special ingredient that will make these short ribs completely irresistible!
We Have Gathered The Ingredients And The Step By Step Directions And They Can Be Found On The Next Page.