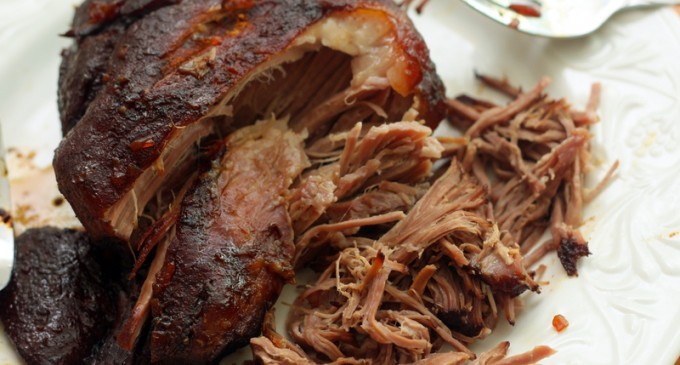 Just one bite and this meal will be in high demand. You might want to consider making an extra batch. Don't say we didn't warn you!
Let's Get Started…
Things You Will Need:
1 small onion, finely chopped

1 cup ketchup

1/4 cup dark brown sugar

3 tablespoons cider vinegar

2 tablespoons molasses

1 tablespoon Dijon mustard

2 teaspoons sambal oelek or other Asian chile sauce

4 1/4 pounds boneless pork shoulder, trimmed and cut into 4 pieces

Kosher salt and freshly ground pepper
How To Prepare:
To start this recipe off right, your going to combine all of your ingredients, except the meat, to make your sauce. Then you're going to place your meat in the crock pot and cover with your sauce. Continue to cook for six hours on high. Then remove your meat and shred.
The sauce left over in the crock pot should be transferred to a sauce pan and cooked on the stove for about fifteen minutes. You should be reducing the sauce and letting it thicken, so you can serve with your meat.
Finished!
Note: Because the pork can be refrigerated for up to four days, you could make this in advance when you are expecting company for the weekend.
Enjoy!
Article Source: Food & Wine