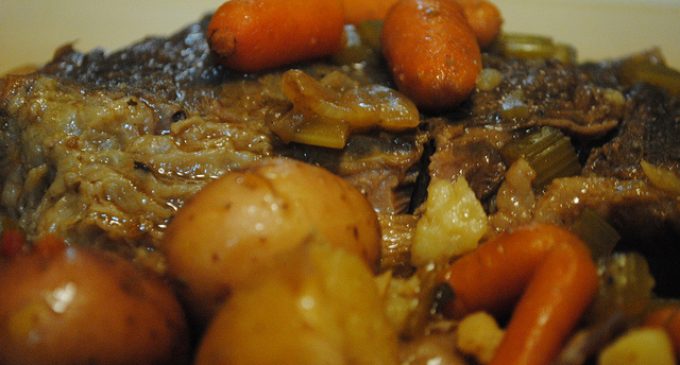 What is it about pot roast that makes one think of comfort. There is nothing better than walking into the house and being greeted with the aroma of slow-cooked vegetables marinating in seasonings and spices. As you will see later in this article an award-winning meal does not have to be super time consuming or complicated to be delicious.
Pot Roast was one of my favorite meals as a child, and it still is today. There are super easy recipes where you throw everything in the oven and pray for the best, and then there are recipes like this one. Where you see that a little extra effort can go an exponentially long way when it comes to improving your favorite childhood meal. Needless to say, this isn't your grandmother's pot roast better. It is so much more than that!
Enjoy tender fall apart brisket with your favorite root vegetables in a sauce that is to die for! Notice in the note section that there is an additional tip on how to go even further and make a sauce that you would drink straight outta the Dutch oven if no one was looking. Go ahead, we won't tell anyone. After all, the chef has to taste test before serving right?
For The Full List Of Ingredients & The Step By Step Instructions Please Head On Over To Page (2) Where We Show You How To Put Everything Together…