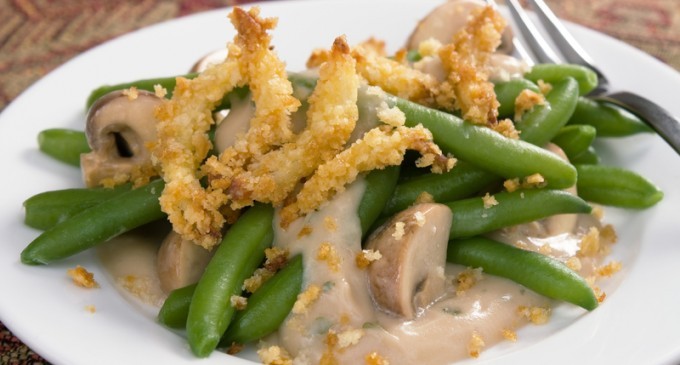 This Green Bean Casserole Is Not Only A Holiday Favorite, It's So Easy to Make You'll Want to Serve It Every Night!
This Green Bean Casserole is So Tasty You'll Wish Every Day Was Thanksgiving!
It just wouldn't be Thanksgiving or Christmas without a green bean casserole gracing the table. Good thing this holiday staple is so easy to create!
Featuring cream of mushroom soup, soy sauce, black pepper and french fried onions, this recipe adds zest to tried-and-true green beans. It's a savory side dish that may just steal the show at your next holiday feast.
We bet you can't wait to try it for yourself, so continue to Page (2) for the ingredients and cooking instructions….