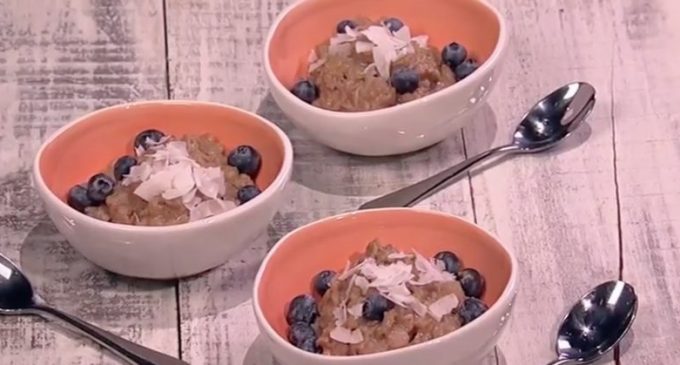 There are things about each season that I love. They mostly have to do with food because let's face it, food is the best part of any season!
With fall fast approaching stores have now ushered in all of the pumpkin, cinnamon and nutmeg displays that are fraught with the sights and smells of the upcoming season. So even though it's still warm out I decided that I wanted a breakfast that was a stick to your ribs kind of meal.
The perfect fall dish for this would have to be oatmeal.
Oatmeal is an amazing source of nutrition as well as one of the most versatile breakfast foods on the market. A bowl of plain dried oats can be used for so many different things but today we are going to focus on the most common use which is breakfast.
Here is what you will need in order to have a small taste of fall before the season begins.
Ingredients:
2 1/2 cups almond milk (unsweetened vanilla)
4 chai tea bags
1 cup old fashioned rolled oats
2 tablespoons brown sugar
1 teaspoon cinnamon
1/4 teaspoon salt
1/2 cup coconut chips (to garnish)
1 cup blueberries (to garnish)
Now that we have everything gathered. Let's look at how we put it all together and how we can enjoy this amazing dish.