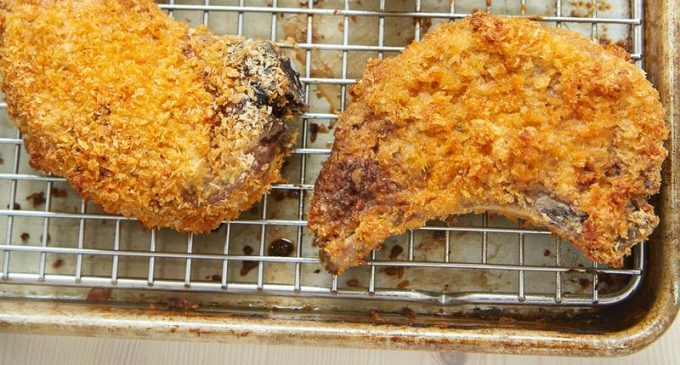 Pork chops are a southern staple and no matter what state you are in I can assure you that any household has had some version of pork chops in any given week.
Although I have many this happens to be one of my favorite versions.
The mix of crunchiness and savoriness is really what sells me on this recipe. The one thing you will want to keep in mind, however, is the breeding. In order to get the crispiness just right, you will need to cook the pork chops on a wire rack placed over a sheet pan. This ensures the breadcrumbs will be cooked and not soggy. The space between the rack and the pork allows for the air to cook the breading evenly without it gathering moisture.
So let's look at how we can put together everything that we need in order to make this amazing dish.