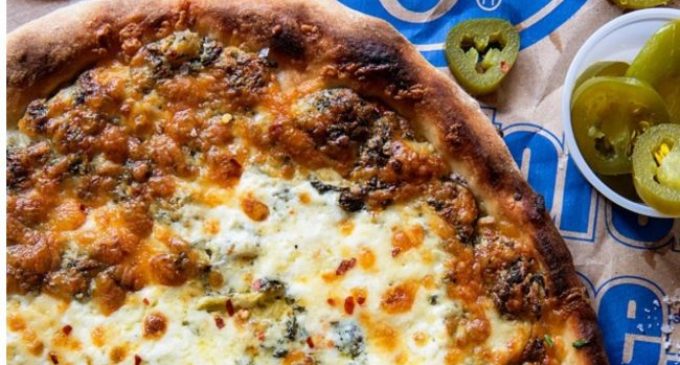 If You Love Spinach Artichoke Dip And Need An Easy Dinner, Then This Grilled Chicken Spinach Artichoke Dip Pizza Is For You!
When many of us think about spinach and artichokes, we think of the creamy and super cheesy appetizer. We enjoy it with some crispy tortilla chips or warm pita bread. It is so delicious, we are drooling just thinking about it.
What if we told you that spinach artichoke dip could be even more heavenly?  It's true and the answer is this spinach artichoke dip pizza. It is out of this world. It puts two favorites together and makes one irresistible creation. It is made by combining some dip made with baby spinach, mozzarella and pepper jack cheese plus an incredible blend of herbs and spices with a crispy pizza crust for the best meal ever. One bite and you'll be hooked!
We Have Gathered All Of The Ingredients And The Step By Step Directions And They Can Be Found On The Next Page.