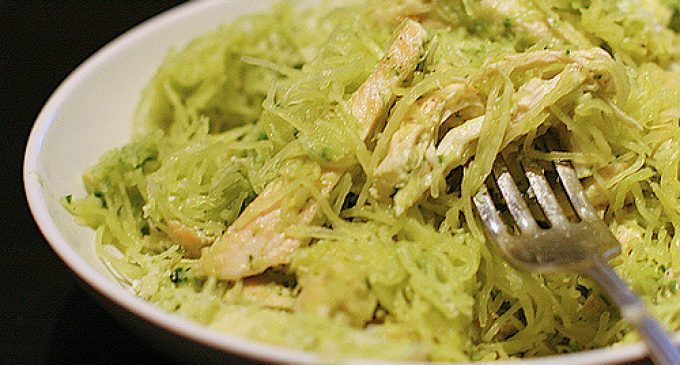 We all know the saying that is all over social media this time of year, "New Year New Me!"  Sounds great and is perfect for the new year however it's hard to be "new" when we are doing the same old things!" So we are here to make your life a little simpler by giving you a recipe that will make this phrase possible.
Cutting out carbs is hard! Thankfully this recipe is super simple and takes the difficulty out of it!
If You Have Been Looking For A Healthy Pasta Alternative, Then This Wonderful Spaghetti Squash Is Perfect For You!
Many of us just can't get enough pasta. It is so simple and with an amazing sauce is just so darn good. However, when we are trying to eat healthier, having a big bowl of carbs like pasta isn't the best idea.
So, what do you do when you are craving pasta but want to be healthy? The answer is simple. All you need to do is make spaghetti squash. This way you can do the pasta experience you want without all those carbs. Great, so you went out and bought squash and now have no idea how to turn into pasta. This is easier than you might think and once you know how it is done, you spaghetti squash may just be your new favorite!
We Have Gathered The Steps For Making Spaghetti Squash And They Can Be Found On The Next Page.
NEXT PAGE »