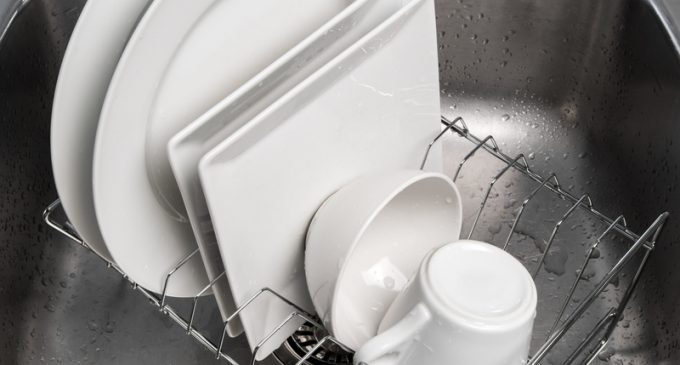 This Simple Little Mistake Could Have Big Consequences!
Dishwashers have certainly made kitchen chores a lot easier. No more standing over a sink full of hot water for hours on end washing up the numerous dishes and pots and pans required to make a nice home cooked meal. Now, we simply rinse off the dishes as we use them and put them in the dishwasher and let it take care of the rest. However, sometimes you may want to hand wash your dishes, maybe because you just have a few and don't want to go to the trouble of waiting for the dishwasher to be full, or maybe you have a few dishes you need to use right now.
Either way, many of us still hand wash our dishes on occasion, but while we may use an effective soap and plenty of hot water, as well as thoroughly and carefully scrubbing the dishes to ensure we get every bit of food, a lot of us still make one common mistake. And it's one that can ruin our cabinets and allow bacteria or mildew to grow. Yuck!
To learn the surprising mistake many of us make when hand washing dishes, please continue to Page (2) for the details.