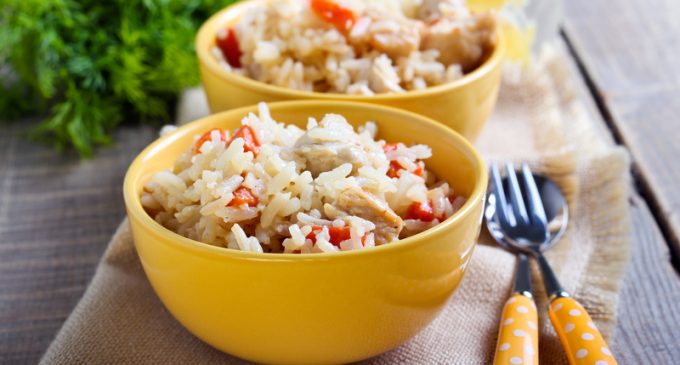 These Bowls Taste Just Like Something From Your Favorite Restaurant!
We can't imagine living without our favorite takeout food. Yes, we want to make a hearty and nutritious home cooked meal whenever we can, but with today's hectic world, sometimes you have to just grab some hot food on the go. We do have our favorite takeout dishes that are a real treat, however, as well as being difficult to recreate at home. Until now, that is! We recently discovered these easy chicken and rice bowls that taste just like the famous burrito bowls from Tex-Mex restaurant chain Chipotle. They're so delicious and so simple to make.
We prefer to use a pressure cooker for these bowls, but you can make them on the stovetop using a pan as well. These spicy, mouthwatering chipotle chicken and rice bowls are loaded with seasonings, including garlic, onion, adobo, lime juice, honey, cumin, and paprika. Wow! Combine the rice and chicken, and then serve with cotija cheese and jalapeno pepper, and you have a delicious lunch or dinner.
To learn how to make these spicy, flavorful chipotle chicken and rice bowls, please continue to Page (2) for the full list of ingredients and complete cooking instructions.