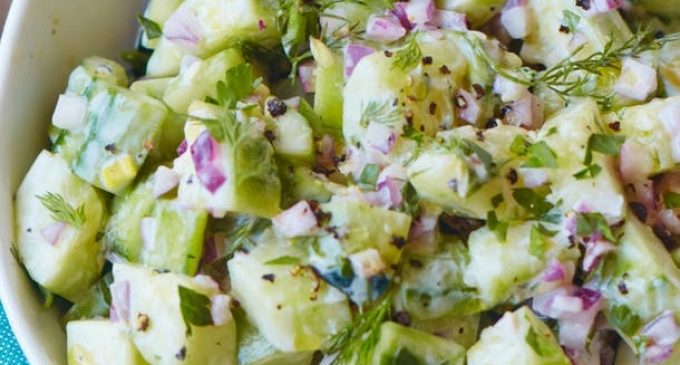 These Cucumbers Have a Special Herb Sauce That's Droolworthy!
Cucumbers make a great topping for everything from sandwiches to salads, and there are just so many ways to eat them. Sprinkle them with some savory seasoned salt or marinate them in a tangy dressing. Eat them on the side, maybe cut into dainty slices that make them the ideal finger food, or toss them into any of your favorite recipes. However, we feel that this amazing food deserves a little more credit, and to be presented in a way that reflects just how delicious it is.
That's why we love these juicy, flavorful and savory herbed smashed cucumbers. They're definitely different from how many of us normally eat cucumbers, and they're simply loaded with flavor. They're also really easy and quick to make. You use a skillet or pot to smash them, which also makes it easier for them to soap up the sauce, which is a tangy, creamy marinade made from yogurt, lemon juice, dill, and parsley. Yum!
To learn how to make these tangy, juicy herbed smashed cucumbers at home, please continue to Page (2) for the full list of ingredients and complete preparation instructions.