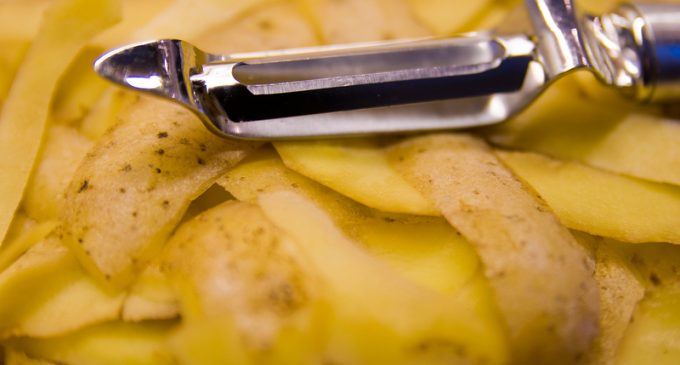 They're Usually Scraps, But They Make an Amazing Snack!
When you peel potatoes, you probably don't give a whole lot of thought to the peels; after all, most of us don't. They're scraps, and so we just toss them in the garbage or maybe put them in the compost bin. Well, it turns out they have a culinary value of their own! In fact, we never toss out potato peelings; instead, we roast them to make a nice snack or side dish.
It's actually not a new idea. You've probably bought packaged potato skin chips from the grocery store and maybe served them at your last tailgating party. Well, this method follows the same principle, but you do it yourself. When we're making a potato dish, such as mashed potatoes or maybe shepherd's pie, we always peel the potatoes first and then put the peels in the oven to roast, because they cook quickly and then we have something to snack on while we're waiting for dinner!
To learn how to transform ordinary potato peels into something delicious and easy to make, please continue to Page (2) for the complete instructions.