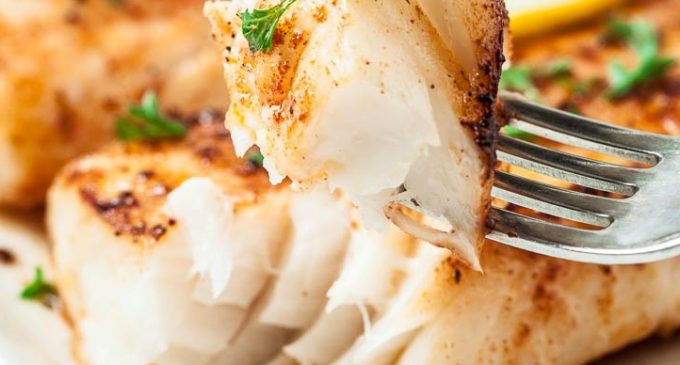 We Made This Restaurant Favorite Right in Our Own Kitchen!
One of our favorite main courses is lemon butter fish, which uses nice, light fish such as cod, halibut or bass, that's then topped with a zesty lemon butter sauce that's seasoned with paprika, garlic powder, onion powder, basil, salt and pepper. It's a lean, refreshing main course that's perfect for summer when you don't want something heavy, and it's also a bit elegant, which is why people often order it when they dine out but don't often think to make it at home.
Best yet, it takes less than 20 minutes to make — including prep time! This makes it perfect for a casual weeknight dinner even when you're short on time. In fact, it adds a touch of elegance that will make even the most ordinary, run-of-the-mill evening into something special! Plus, it's so quick and easy to make you could make it for lunch instead of eating a sandwich at your desk or any of the many other things we do to save time.
To learn how to make this succulent lemon butter fish at home, please continue to Page (2) for the full list of ingredients and complete cooking instructions.