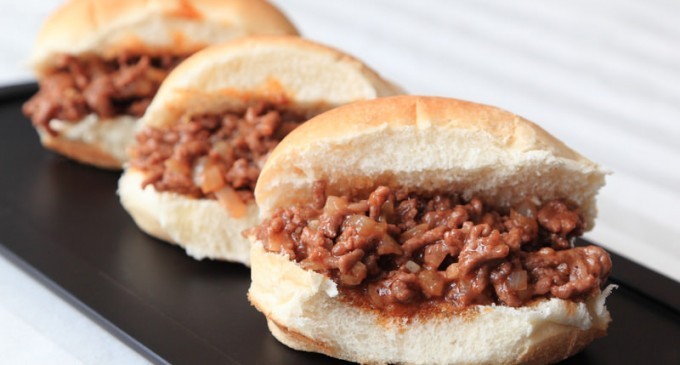 My family can not get enough of Regular old messy but delicious Sloppy Joe's. These savory little snack-ers are an all-time favorite in my household.
After reading this list I can now make them five days a week – or until everyone is over it. 
Generally, when you think of a Sloppy Joe, you probably tend to think of some sort of strange concoction served up in your elementary school cafeteria twice a month. I know, that's what came to my mind before I started looking around the internet for some new and exciting ways to recreate this classic cafeteria fare.
What I ended up finding was not only mind blowing, but also mouth watering. There are so many different ways you can dress up a Sloppy Joe, it's almost endless.
I have no doubt you will be just as excited as I was to dive right in and start making a messy Sloppy Joe dinner for your family!
Visit page two for all the messy goodness…