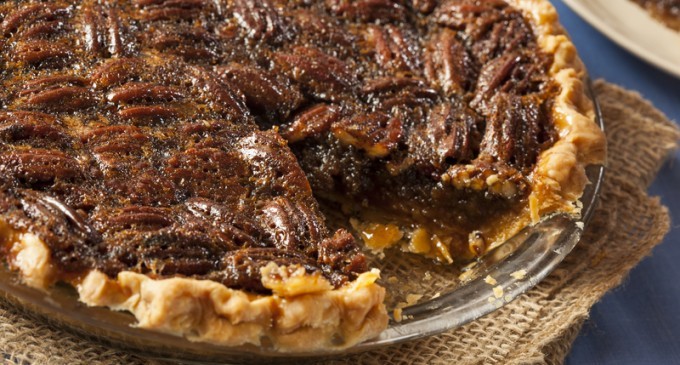 Lo And Behold, We Found It – The Best Pecan Pie Recipe Ever & You'll Never Guess How Easy It Is To Make
If the words "pecan pie" don't instantly bring back memories of family holidays, you've been missing out. But you're also reading this at the perfect time! Add a pecan pie to the list of desserts you plan on bringing over to grandma's house this Thanksgiving; it'll add a sweet, salty alternative to the ever-present apple and pumpkin pies you always look forward to.
You might never have had pecan pie before, and if you've never had it you most likely haven't made it, either. But don't worry – it's not as difficult as it looks to create. And while you're at it, why don't you try making your own crust? Challenge yourself before you treat yourself!
To Get The Full List Of Ingredients & The Step-By-Step Directions On How To Make This Fabulous Recipe Please Go To Page (2)…