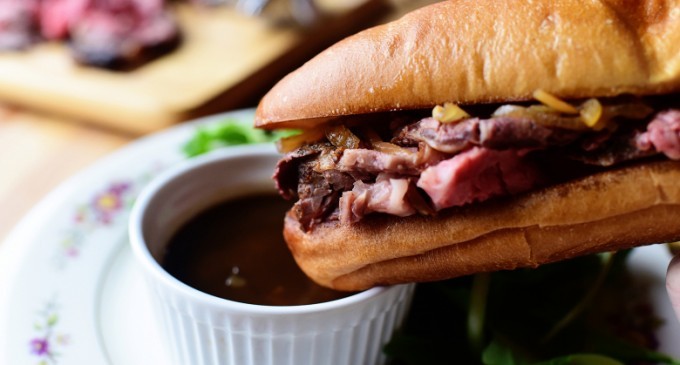 If You Enjoy French Dip Sandwiches, Then You Have To Try These Amazing Homemade Version!
If there is one sandwich that is very popular in my house, it is a good roast beef with au jus sauce. Getting a great, authentic au jus sauce is hard, however. Sure, we could use a powdered gravy, but it just doesn't taste the same. I wanted to find a recipe that would provide a great au jus sauce as well as a fantastic rib eye just waiting to be thinly sliced and added to a sandwich.
Many of us go to restaurants when we want a perfect french dip sandwich because there is just something about that tender meat on that soft bread dipped into that flavorful sauce that we just don't think we can ever duplicate quite the same way at home. However, this homemade french dip sandwich is so good, you may like it better than the restaurant version! It combines rib eye loin, onions, oregano, thyme, garlic, french onion soup mix for extra flavor, Worcestershire Sauce and some soy sauce.
The result is meat that is so flavorful you may not believe it. Actually, one bite of the meat and you might just not need to dip your sandwich in that homemade Au Jus Sauce but then again… that was pretty damn good too!
For The Full List Of Ingredients & The Delicious Step By Step Directions To Follow Please Head On Over To The Next Page Where We Will Show You The Full Recipe…