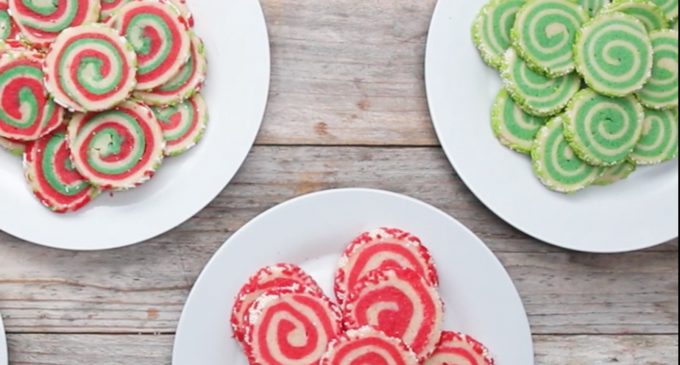 Are you looking for something simple to take to that cookie exchange? If so we have the perfect treat for you! These holiday swirl sugar cookies are the perfect mix of festive and sweet.
We are so glad that we found this delicious recipe!
While other cookies get c0mplex with their ingredients and instructions this one keeps it simple and beautifully festive. You can even mix it up and use varying colors such as red and green. Adding a dash of peppermint flavoring to the dough will also give it that wonderful taste of Christmas that we all enjoy so much.
From sugary sweet to festively decadent this cookie is sure to win you the blue ribbon for best cookie of the night. So let's take a look at what you will need as far as ingredients and the step by step process to make this delicious treat.
NEXT PAGE »