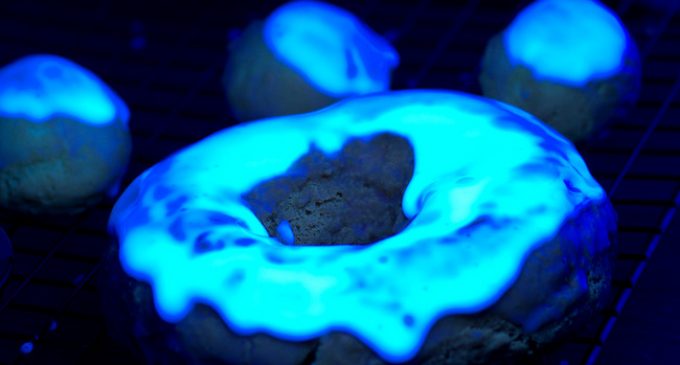 This Latest Culinary Trend Is Out of This World!
It seems that every few months there's a crazy new food trend. Lately, it's all about unicorns, and there are even unicorn coffee drinks! Right now, the trend seems to be anything bright, colorful and maybe even a little glittery and sparkly. If you're looking for a tasty treat that will satisfy your sweet tooth and also act as a conversation starter at your next party, then you have got to check out these glow-in-the-dark donuts!
They're just like ordinary donuts, really, and have all the same great flavor you know and love. In this case we used buttermilk cake donuts, which are rich and loaded with flavor. They're not as sweet as some other recipes, plus they have just a slight twang that keeps them from being too rich or sweet. Making them glow is actually pretty simple, and just involves using tonic water in the icing. Tonic water contains quinine, which glows when placed under a black light. Nifty, huh?
To learn how to make these cool and attention-grabbing glonuts, please continue to Page (2) for the full list of ingredients and complete cooking instructions.