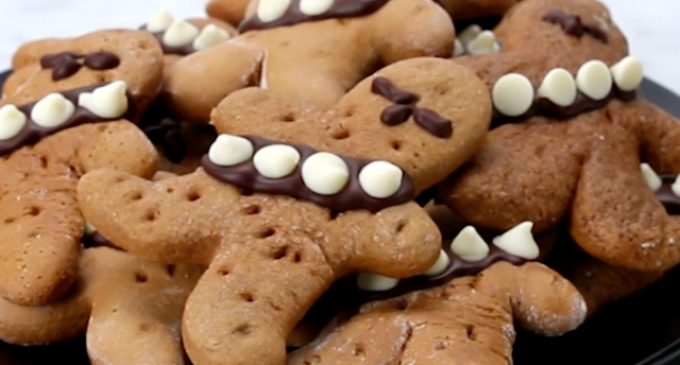 Ever want to make a character cookie but afraid it won't turn out looking like the character? I know I've thought that before! In an effort to be more festive and fun we decided to try something new here at the house and hop on board with the Star Wars release and bake Wookie Cookies!
When it comes to character cookies you can get as detailed as you want, but we wanted to keep it simple, so this is the recipe we tried. The best part is that making it out of gingerbread means that it can have a cartoonish aspect to it so if we mess it up people will just think that it's a loose interpretation off of the original.
Here is what you will need to gather:
3 cups flour
¾ cup butter, melted
¾ cup sugar
½ cup molasses
½ cup water
1 teaspoon baking soda
1 teaspoon ginger
2 teaspoons cinnamon
1 teaspoon salt
1 egg
½ cup chocolate chip
¼ cup white chocolate chip
Ok now let's put it all together!
NEXT PAGE »