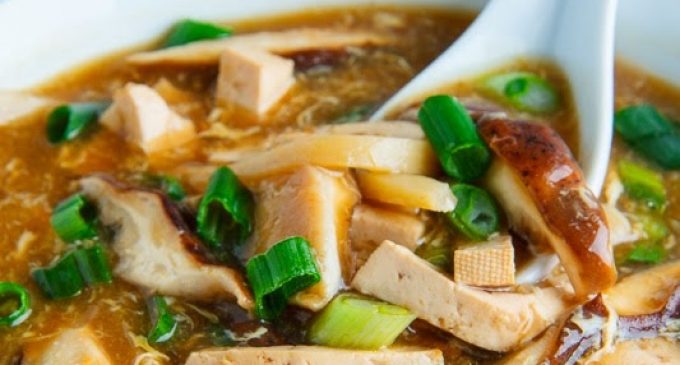 Take out is one of those things that has become an American staple. Every weekend sales for takeout food skyrocket and people spend a lot of money to enjoy some of their favorite takeout dishes It's hard to say no especially when the promise of deliciously spicy favorites are just minutes away from your doorstep and you don't have to lift a finger (other than to pick up the phone).
While there are some dishes we always leave to the restaurant pros, we've realized we can make our own versions of said dishes and they're actually really, really good!
Here, we tackled a classic hot and sour soup…while there are a lot of ingredients, this recipe is super easy and totally worth the time and effort it takes to make it yourself.
Here are some reasons we love making hot and sour soup: 1) You feel accomplished that you whipped that up yourself, 2) it tastes amazing! Take our word for it and give this bad boy a shot; as temperatures drop, you'll be glad you did!
For The Full List Of Ingredients & The Delicious Step By Step Directions To Follow Please Head On Over To The Next Page For The Entire Recipe…
NEXT PAGE »