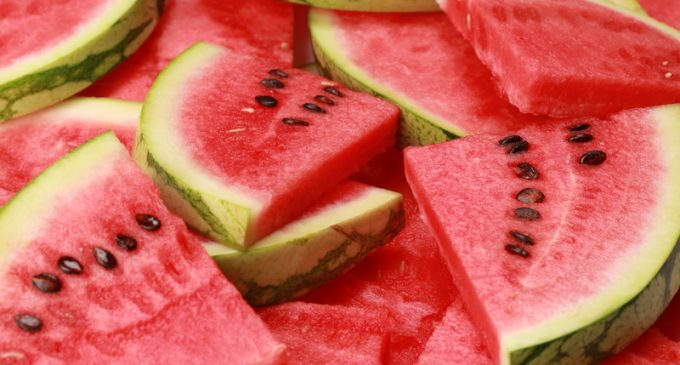 Here are a couple of ways to add flair to your watermelon. This has inspired us to come up with some variations of our own!
Sweet and Savory Power Couples
Savory and salty foods play well with watermelon and have a way of making its natural sweetness shine even brighter. A salty piece of prosciutto along with a drizzle of tangy balsamic vinegar is the ultimate contrast to crisp cubes of melon. When watermelon is combined with rice vinegar, sliced red onions, and chile flakes, the resulting salad a must-try summer side.

Spice It Up
Sometimes the simplest upgrades are hiding within arm's reach in the spice cabinet. If you haven't experienced Tajín seasoning, grab a piece of watermelon, because it's the best way to get acquainted with this classic Mexican seasoning. A blend of salt, coarse-ground black pepper, and lime juice perks up watermelon and ignites your senses in an expected way with a combination of sweet, salty, spicy, and tangy all in the same bite.
A couple of other things to try: make watermelon into a cocktail, or serve it in an ice cream cone just like your favorite ice cream flavor.
What do you think of these methods for putting a tasty twist on plain old watermelon? Have you tried any of them? Share your thoughts in the comment section below!
Article Source: The Kitchn