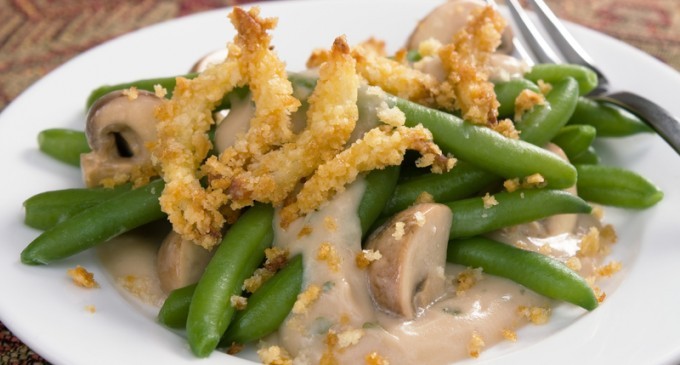 Dinner Is Never Complete Without A Version Of Green Bean Casserole – We've Got The Perfect Recipe For You To Try…
OK, we all know the drill. On holidays and special occasions, Green Bean Casserole is always a top-requested side dish but these days most of us are looking for  healthier options to processed favorites and this recipe delivers.
It takes a bit of effort to prepare but the outcome is worth it.
The green beans are fresh so they are crunchier and hold up better to the sauce.
Trust us, once you try this recipe, you will probably never again settle for the original and this will become a new family favorite.
For The Full List Of Ingredients & The Step By Step Directions For Making This Delectable, Flavorful & Amazing Recipe Please Go To Page (2)…