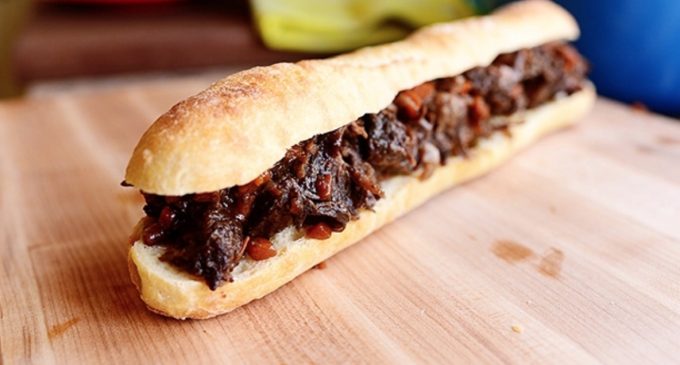 For A New Take On Short Ribs, You Have To Try This Fantastic Short Rib Sandwich Recipe!
Short ribs are truly amazing. They are sweet, savory, tender, juicy and simply delicious. So what could be better? How about this recipe for short rib sandwiches?
That's Right, Short Ribs On A Sandwich… The Combination Is Incredible!
The short ribs are packed with flavor and the sandwich gives it that perfect amount of crisp and crunch. If  you thought short ribs couldn't get any better, this short rib sandwich recipe will prove you wrong.
Instead of a large piece of meat, we actually marinated our ribs and pulled them so the meat is super tender. After we did that we added a few ingredients and put them on a roll!
For The Full List Of Ingredients & The Delicious Step By Step Directions To Follow For This Mouthwatering Recipe Please Head On Over To The Next Page Where We'll Show You How To Make It…