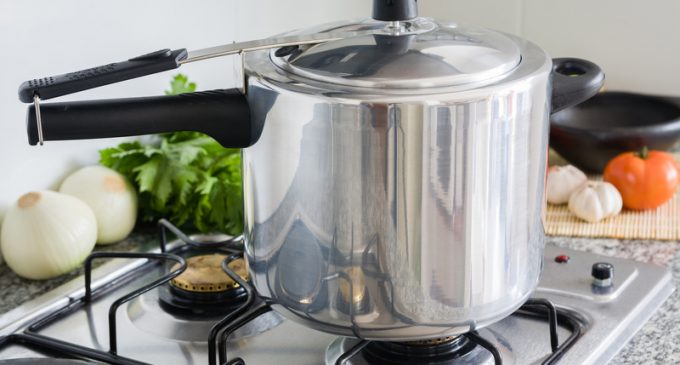 So THIS Is How They Make a Home-Cooked Dinner So Quickly!
French cooks are known for their hearty, home-cooked meals that are not only appetizing but incredibly elegant and indulgent. And for many of them, this is after working all day! Most of us couldn't imagine making an elaborate meal like that every day, even on hectic weeknights when we have to get up for school or work the next day. Little did we know, French cooks have a little secret that help them cook dinner amazingly fast, without sacrificing quality.
What's so special that it could speed up dinnertime and help them get a home-cooked meal on the table every night? A pressure cooker! We've long been familiar with pressure cookers, but we didn't really think of using them for casual, ordinary weeknight meals. While the pressure cooker has long been a staple in French cooking, it was a little slow to catch on in the United States, but that may be changing. In fact, a growing number of home cooks are discovering that this handy little tool is not just for professional chefs. If you've never used one, or you're just looking to up your game, we have a few tips that can really make all the difference.
To learn our top tips for using a pressure cooker, please continue to Page (2) for the complete list.