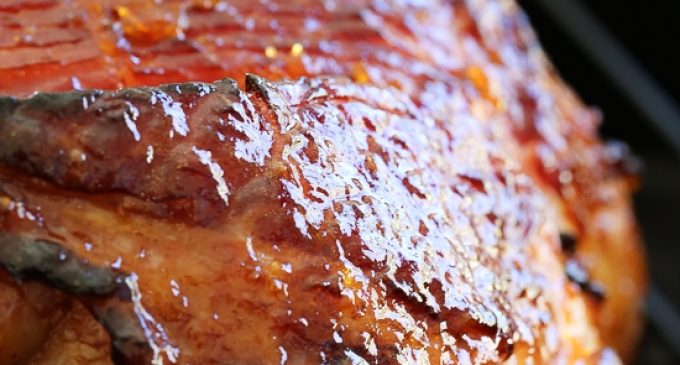 Here's everything you need to make this succulent apricot-rum spiral glazed ham. This recipe requires 2 hours total time.
Ingredients to Gather
1 (6 to 8 pounds) Hickory smoked fully cooked spiral cut ham
3 tablespoons apricot preserves
3 tablespoons dark rum
Directions to Follow
Preheat the oven to 325F.
Place the ham on a rack in a roasting pan with 1 cup water and bake on the lower rack for 1 hour.
While ham bakes make the glaze by combining the preserves and rum in a small saucepan, cook medium heat and whisk until it gets bubbly, about 5 to 8 minutes.
After an hour, remove the ham from the oven and brush with the glaze. Return the ham to the oven and cook about another 50 to 60 minutes.
Mmmm…we can practically taste the juicy, mouthwatering sweet flavor of this ham just reading this! This ham is perfect for a holiday dinner, of course, but why not enjoy it year-round as well? Yum!
Article Source: Skinny Taste