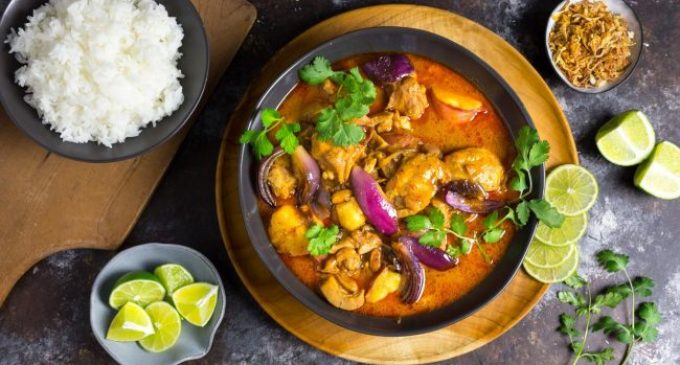 It's Subtle But Still Rich and Flavorful
Around here, we're all longtime fans of curry, but we know that this tasty and exotic dish can sometimes be a little too fiery even for some dedicated foodies. After all, even we're not always in the mood for something that hot and spicy! That's why we can't get enough of this chicken massaman curry. Originally from the Middle East, it's now a Thai dish, and while it has that signature curry flavor, it's not nearly as hot. It's also a little sweet, which adds a little variety…and that's never a bad thing!
This version of curry uses potatoes and plenty of spices, as well as some peanuts and cilantro added at the end. It's the ideal main course for when you're craving something a little different, or for when you're hosting a fancy dinner party and really want to impress your guests. It's also the ideal introduction to curry for someone who's never had it before and might be overwhelmed by the intense heat of traditional curry dishes.
To learn how to make chicken massaman curry at home, please continue to Page (2) for the full list of ingredients and complete cooking instructions.