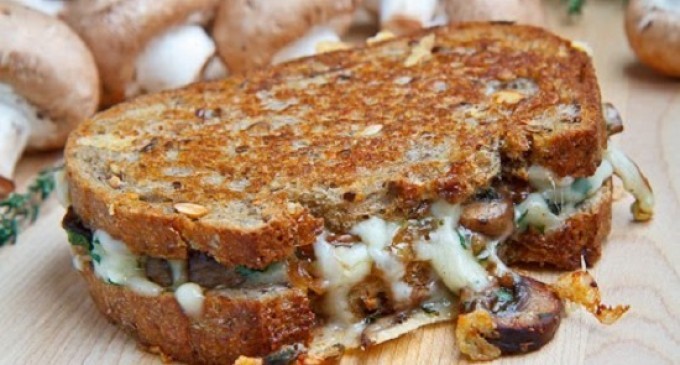 We Added a Little Something Extra to this Nostalgic Favorite!
The grilled cheese sandwich is one of those perfect meal options that, if you're like us, you probably come back time and time again, especially when you're short on time or ingredients, or you just don't feel like putting a lot of effort into deciding what to have for lunch. After all, a grilled cheese is easy and quick to make, and pretty much everyone likes them!
However, as good as the traditional, tried-and-true version of this classic sandwich is, sometimes you just feel like mixing things up a bit. Plus, around here we're always on the lookout for new and exciting versions of our favorite dishes, and we just love experimenting in the kitchen!
That's why we adore this decadent version of the grilled cheese sandwich, which uses cremini mushrooms to add a little kick. There's also garlic, onion and two kinds of cheeses: parmigiano reggiano and fontina (you can also use gruyere instead of the fontina). This isn't the grilled cheese sandwich you had as a kid!
For The Full List Of Ingredients & The Delicious Step By Step Instructions To Follow Please Head On Over To The Next Page For The Entire Recipe…