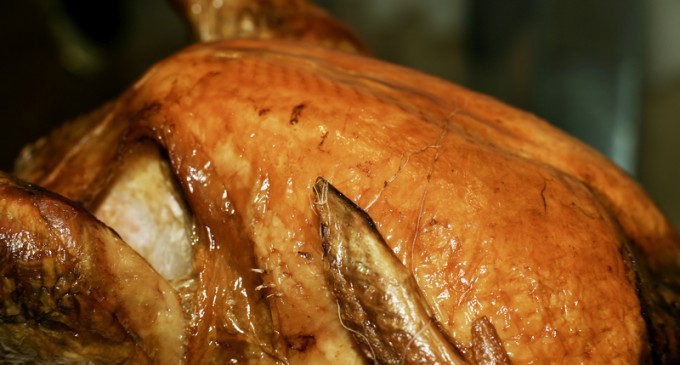 Find Out How We Makes Ours Tender Without It Drying Out Or Getting Tough When It's Brined…
Alton Brown Shows Us How To Make Honey Brined Smoked Turkey.
Let's talk turkey. This bird is usually the star of the show when it comes to this time of the year. So no pressure, but your main attraction needs to be on point.
I can't stress enough how brining is the best thing you could ever do to white meat. Brining helps the bird retain all of its moisture during the cooking period. Every time, you will end up with a juicy, well-balanced, well-seasoned protein. This is exactly what you are trying to achieve with your turkey during the holidays.
The addition of honey and smoke in this recipe by Alton Brown is genius! You'll note in this recipe that the turkey isn't bogged down by some crazy spice blend. With a few key ingredients, the flavor of your meat will really be accentuated rather than masked by a bunch of herbs.
For The Full List Of The Ingredients That You Need & The Simple Step By Step Directions On How To Make Your Holiday A Success, Please Go To Page (2)…