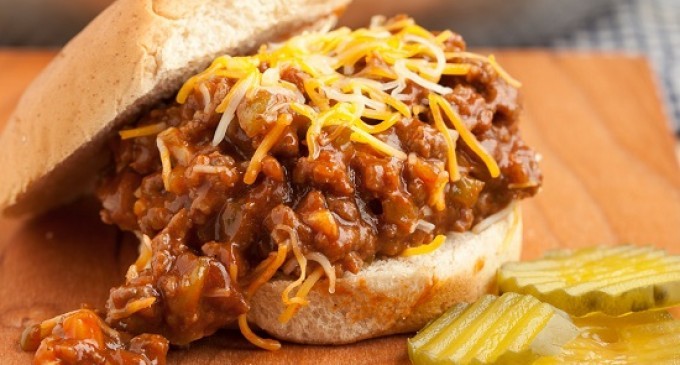 If You Love Sandwiches Then You'll Be Obsessed With These Sloppy Joes, They Are Made In Your Crock Pot – How Simple Is That?!
You probably had sloppy Joes from a can as a kid, but these are nothing like that memory — so just erase it. These freshly prepared sandwiches are to die for.
The kids love them whenever I decide to make them. In fact, they are always asking for seconds. And my husband gets pumped up on game day when I decide to make them for all of our friends. I can clean the house and get it party ready while the meat is slow cooking in the sauce. Just before that first quarter starts, you can quickly assemble and they are ready to go.
These are the kind of sandwiches to enjoy with a mass array of other equally loaded junk food items. Think game day, birthday parties, office sha-bangs, you get the idea. And because of what's expected, I sometimes like to secretly sneak in ground turkey instead of ground beef, to try and lighten the recipe a little. Of course, you can use whatever works best for your household. Some people like to use ground beef or ground chicken.
For The Full List Of Ingredients & The Delicious Step By Step Instructions To Follow Please Head On Over To The Next Page Where We Show You How To Make This Entire Recipe…